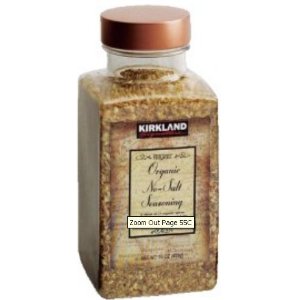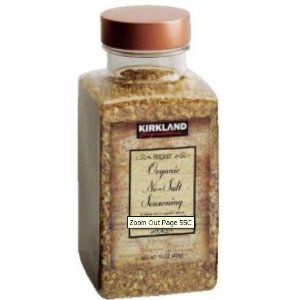 I tried this on a whim, it was the organic label + no salt that caught my eye.
Delish in meatballs or braised lamb chops – then finish off in the oven; or as a rub or sprinkled on anything cooked (sprinkle on prior to cooking)…
Especially roasted vegetables, such as a mix of potatoes, beets and carrots and lots of onion. Or Potatoes, Butternut Squash and Carrots and lots of onion … add a little fast fry teryaki beef strips to the pot once finished cooking, and you have yourself a tasty meal – We've had rave reviews on that one. Haven't met anyone yet, that hasn't liked the roasted veggie medley.Robust flavor.
Ingredients (from the label): Organic onion, Organic garlic, Organic herbs, Organic carrot, Organic black pepper, Organic red bell pepper, Organic tomato, Organic spices, Organic orange peel, Organic lemon peel, Organic red pepper, citric acid.
Can be purchased at Costco, and I've also seen it on Amazon.