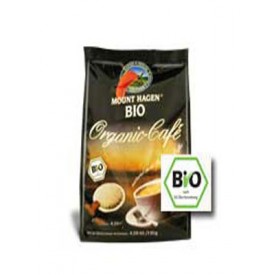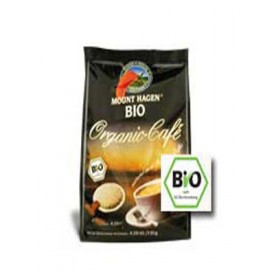 Smooth, mild, everything you'd want in an organic breakfast coffee, with this pre-ground non-bitter roast. Neither over or under roasted this was a very enjoyable bag of morning goodness. I originally purchased this at the local health food store, however Sobeys had been carrying this brand, although they are often out of stock, as it seems they only order 3 bags at a time or some such nonsense. The odd time it shows up in Bulk Barn, which has a surprising amount of dry natural, gluten free and organic pre-packaged goods! Always worth a gander.
It's honestly at this point my 2nd coffee of choice in the loose pre-ground sector, my favourite is still PC Organic Medium Roast, which I used to be able to purchase at my local No Frills, but they stopped carrying it, I had emailed head office to no avail. Then for a brief time it was available at Shoppers Drug Mart, as they were bought out by PC, thus I could grab a bag when I went in for the mail, however, they too stopped carrying the decaf. Now, I make my routine trip to Zehrs, when needed, at least it's still avail in my town. 🙂
Though lately, in order to reduce the acidity of coffee and curb my dependency on black tea, surprisingly I haven't missed the morning coffee I have found instant powdered green matcha tea is a perfect fit!
Now I prefer the odd coffee later in the day, often none at all now. I used to be a coffee fiend, and although I'm not a herbal drinker… I'm enjoying new wonderful options. Life is now more selective, in more ways than one. Many of our outward choices reflect our inner change. I'm thinking this is one of those times.
Mount Hagen coffee also comes in whole bean and instant varieties as well.
Save
Save
Save
Save