Mom says "she hasn't met a man yet, who doesn't absolutely love this raisin cake"
So ladies, if you haven't yet snagged your catch, or looking to spice up the one you have… this could be for you.
This is the recipe we use, it's been requested, so we've added it to the blog… we would consider this to be an intermediate to advanced baker recipe.
Ravishing Raisin Cake 325°F 1hr 15min (1hr 1/2)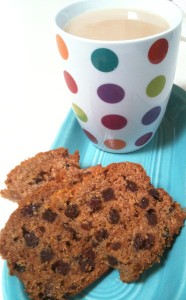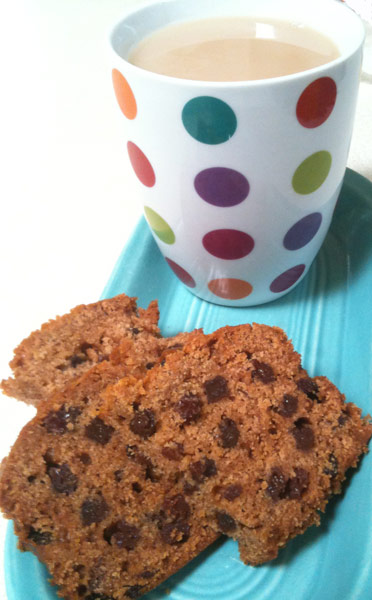 Adapted from Schmecks – by Edythe Fox & Sylvia Bevan
Mennonite Recipe – adapted:
2 ½ cups raisins
2 ¼ cups boiling water
Bring water to a boil in a saucepan on stove, add raisins & reduce to a medium simmer – Gently boil raisins in water until only 3 tablespoons liquid is left.
⅔ cup shortening or oil
¾ cup white sugar
¾ cup brown sugar (or 1 cup brown* only – mom's revision)
3 cups all purpose flour (or 2 cups white, 1 cup whole wheat)
1 ½ teaspoon salt
1 ½ teaspoon baking soda
¼ teaspoon nutmeg – fresh grated is amazing (1/2 teaspoon-Sylvia rev.)
¼ teaspoon ginger
¼ teaspoon ground cloves
1 teaspoon cinnamon
1 cup sour milk (regular milk can be soured with 1 tablespoon lemon juice)
2 teaspoons vanilla
1 teaspoon rum* sylvia's addition – club house rum is best
½ cup applesauce (so cake doesn't have to 'cure')
(1 cup nuts – optional)
Add shortening & stir until melted, then sugars & stir until dissolved, add baking soda, stir, add vanilla, rum then add dry ingredients, alternate with milk, then stir in the applesauce.
Pour into a greased loaf pan(s) and bake @ 325°F for 1Hr 15 min (or until wooden pick comes out clean) – the loaf pan is quite large – the size of a bread pan – 
12 inches x 5 inches x 2 ¾ inches (30cm x 13 cm x 7 cms)
Adapted from Schmecks – mom rec'd from Pauline Dunkley (church friend) – used to make for camping as it would last for duration of being on site. Mom pulls back the sugar by ½ cup total.
It's like fruitcake; it gets better as it sits (best in fridge)
Double:
5 cups raisins
4 ½ c boiling water
3 cups brown sugar (mom uses 2 cups)
6 cups all p. four
3 teaspoons salt
3 teaspoons soda
½ teaspoon nutmeg
½ teaspoon ginger
2 teaspoons cinnamon
2 cups sour milk ( mom uses powdered milk & sours w/lemon)
4 teaspoons vanilla
2 teaspoons rum (Sylvia's addition – club house rum best)