Roasted vegetable recipes are so easy – especially for a crowd. Who wants to dirty 4 pots and then babysit them, when you can just add them all into 1 – and pop it in the oven!

There are many roasted vegetable recipes, here is ours…
Roasted Vegetables Recipe:
Cut & slice vegetables to the size of your dinner crowd.
Some nice combo's are:
Combo#1 – all cubed : potatoes smaller cubes – maybe 1 inch, butternut squash bigger cubes as they cook faster, turnip smaller cubes, 3 garlic cloves cut into matchstick size
Combo#2 – all cubed: sweet potato, butternut squash,(turnips optional) 3 garlic cloves cut into matchstick size
Combo#3 – all cubed: potatoes smaller cubes, carrots large cube (as they cook faster), super thick onion slices, turnip optional,  3 garlic cloves cut into matchstick size
Preheat oven to 425°F
Find a pan with sides that will fit all the items in a single layer(very important)

If you own any stoneware, this is an excellent time to use it, as it tastes best, and easier to mange not to get overcooked.
Pour all ingredients into the pan, drizzle with grapeseed or safflower oil (high heat oil) Stir.
Place into oven. Cook until fork tender. Stirring twice or 3x's. Approx 20 min – 30min – the larger the cube, the longer to cook.
We keep our focus on it! As it's oil at high heat, even if just a drizzle, we pay attention.
We don't slice the garlic, as it will cook too fast and burn, garlic press is too small too for the same reason.
Often we do just potatoes, rosemary and garlic as well – it's excellent!
We use whatever root vegetables we have on hand (other than beets, which can be used, but they need to be cut into 1/2 inch cubes, and they'll make everything else pink).
Served the butternut squash/sweet potato/garlic combo tonight for a dinner party of 8 and got rave reviews!
We serve it with chicken, beef and lamb – or on it's own
For fish we often do sweet potato fries, same concept, but cut sweet potatoes to fry size and omit the garlic (if you like) they'll cook faster if they're thinner – keep a watch on them.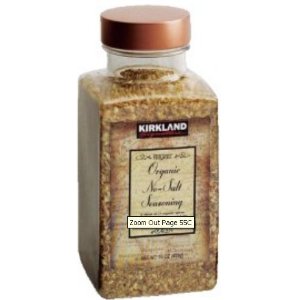 Awesome as a side dish to steak – looks like we've slaved all day, yet simple!
Also a great way to make non-squash/turnip eaters into converts!
When I don't feel like cooking – the roasted vegetable combo is my standard, and we have a veggie meal with baked acorn squash with brown sugar and butter – it's very filling.
AWESOME with Kirkland no salt seasoning – sprinkle veggies generously prior to roasting (available at Costco)