Didn't expect THIS in CARP! That's what you'll be saying once you survey this establishment.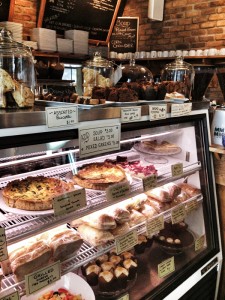 Try the big nasty (uber gooey cinnamon bun) – which is not the same as the "terrible awful" in The Help, just to clarify.
Lots of organic fare, trendy vibe – the loft feel you'd expect from an urban cafe in small town.
Local artisans work featured throughout the venue, and art exhibits scheduled throughout the year.
Quinoa salads with avacado, coconut curry soup and other gourmet fare, or stay on the simple side with home made pies, cookies, organic coffee
Breakfast, Lunch and Dinner avail (they recommend making a reservation for dinner if at all possible)
Catering available as well to your office or event location.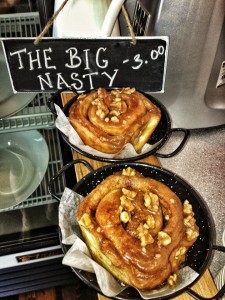 Loads of natural lighting.
Perfect venue for a cocktail party.